Special Effects Guy Creates Special Effects 3-Year-Old Son!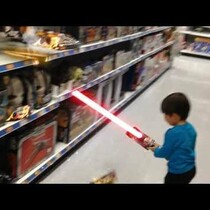 Posted March 28th, 2014 @ 2:09pm
These clips are quick and really funny. The Special Effects guy worked on Kung Fu Panda 2...and now adds some fun to his 3 year old son's everyday life.
There's a bunch more of these quick clips, too. So cool. See the videos for "Action Movie Kid," here.