2018 MTV VMAs Will Not Have A Host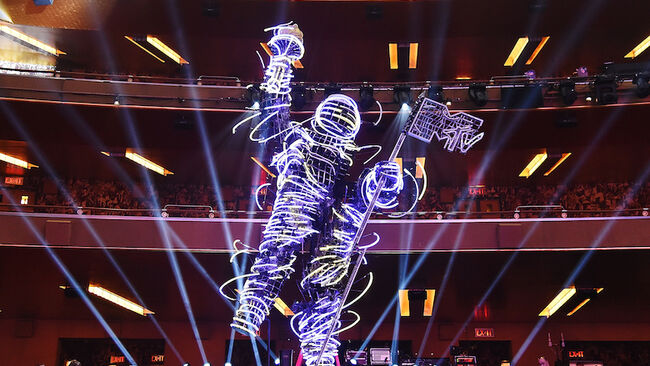 The 2018 Video Music Awards will go on without a host this year. The news arrives rather untimely as we're days away from MTV's 35th annual award show on Monday (August 20).
Bustle broke the exclusive report at Friday's (August 17) VMAs Press Junket, when executive producer Bruce Gillmer verified the event will not have a big-name celebrity leading the ceremony this year.
"This year we opted for a tighter show," VMAs executive producer Bruce Gillmer told the site. "We want to let the music do the talking a little bit more. We love having a host, if it's somebody that is pin-point and dead-on for what we're looking for."
This isn't the first instance the VMAs have commenced without someone emceeing the function — the show went on without a host in 2004, 2007, 2011, 2013, 2014, and 2016.
"We're just as happy [not having a host], and by the way, the show is just as vibrant, just as successful with or without," Gillmer added. "So this year, we're happy that we have all the music that we have. The music will speak for itself."
Indeed, it will. Among the musicians lighting up the VMAs stage this year are the Backstreet Boys, Cardi B, Ariana Grande, Shawn Mendes, Nicki Minaj and a whole league of other top-notch artists.
As previously announced, Jennifer Lopez — the recipient of the coveted Video Vanguard Award — will also hit the floor with a live performance.
The VMAs broadcast live from New York City's Radio City Music Hall at 9:00 PM EST.
Photo: Getty Images